WEEKLY HAPPENINGS
ON-LINE & SOCIAL MEDIA
We invite you to join us on-line during this time!
FRIDAY Night Worship service – 7:00 pm
Praise & worship music & powerful testimonies of how God changes lives!
On our Southern Hills Baptist Church Facebook page and at www.mysouthernhills.church website
SUNDAY Worship – 10:30 a.m.
On our Southern Hills Baptist Church Facebook page or www.mysouthernhills.church website
Brief Evening Goodnight thoughts from Pastor Hess
Monday – Wednesday at 8:30 p.m.
On our Southern Hills Baptist Church Facebook page
PARENTS OF STUDENTS 6TH – 12TH GRADES – check SHBC Roots Student Ministry Facebook page for what's happening! Our kids meet on Zoom three times a week for encouragement, Bible Study, games and fun! Thanks Kelsie and Ollie and our small group leaders!!!
PARENTS OF CHILDREN THROUGH 5TH GRADE – check SHBC Kids Facebook for special content from Pastor Michelle, Miss Amber and Miss Nichole! Kids meet on Zoom twice a week in large and small groups - they love seeing their friends and leaders! Get Connected by contacting michelle.norman@shbctulsa.org
ADULTS – Most Lifegroups are meeting via ZOOM calls – check with your lifegroup leaders to stay connected.
CURRENT ON-CAMPUS SCHEDULE
Welcome back! WE ARE REOPENING with Safety Requirements in place
SUNDAYS - 2 Worship Services, 9:00 & 10:30 a.m - WORSHIP & MOST ADULT LIFEGROUPS WILL MEET ON CAMPUS. (Kids & Students are welcome to come to worship with your family, but there is no child care or kids activities on campus during Lifegroup time until July 12.)
FRIDAYS - 7:00 PM - Celebrate Recovery is on campus for Large group only (NO dinner, NO kids Celebration Place & NO Teen Landing yet)
JULY 12 - KIDS & STUDENTS ON CAMPUS SUNDAY ACTIVITIES RESUMES! Yeah!
SUNDAY MORNING LIFEGROUPS FOR ADULTS
9am LifeGroups w/ 10:30am Worship
Younger Adults, (Moore) - room 210
"I Do", (Morris/Collier) room 207
Family Matters, (Chinworth) room 203
Whiteman Class, room 206
Disciples with Donuts, (Curry) room 205
On the Road, Gym
Doing Life Together, (Love/Vincent) room 211
(some lifegroups with preschool & school age kids may continue on-line only until Kids/Students Sundays meetings resume on July 12)
9am Worship Service w/ 10:15am LifeGroups
New Creatures (Grigor) room 213
Ekklesia (Olsen) Meeting Room
Koinonia (Lewis) room 204
Oasis (Cox) room 215
Winsome (Fritchman) room 212
Connections (Pennington/Walthall) room 209
FOR EVERYONE'S SAFETY - Here's the basic requirements
While in the church building/office for any reason:
Observe social distancing - stand/sit 6' away from other people who do not live with you.
Wear a face mask - bring one with you. If you forget, we will provide one for you. (Elementary age kids and up through all adult ages)
Wash your hands/use hand sanitizer often.
No paper handouts - bring pen and paper if you wish to take notes.
Stay home if you have a fever, feel bad, have a cough, etc. Please join us on-line instead for a while longer.
Right Now Media
It's like the Nextflix of video Bible studies. Our goal as a church is to help equip you to grow closer to Jesus. Use this amazing resource to help you and your family grow.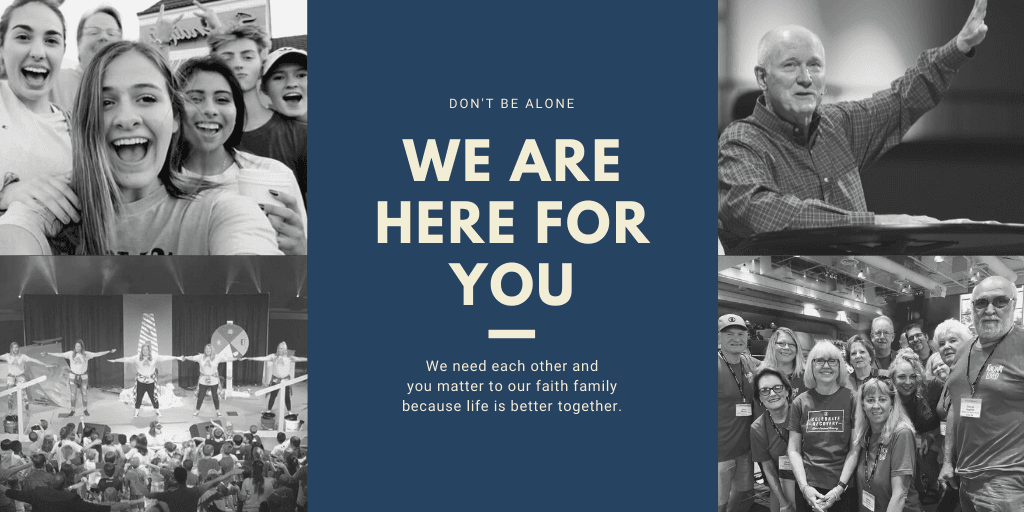 Calendar updates - EFFECTIVE March 17 and until further notice
No in-person activities, meetings, or services at the church campus. View Sunday morning and Friday night Worship service on-line www.mysouthernhills.church and SHBC Facebook